For Olivia's 6th birthday (2012) she requested a rainbow themed pottery painting party at a local studio. It was the first time I had ever done a "location" party, and I never realized how much stress I put on myself getting the house ready (ie: clean) for the party on top of getting the party stuff together. Hint: a LOT.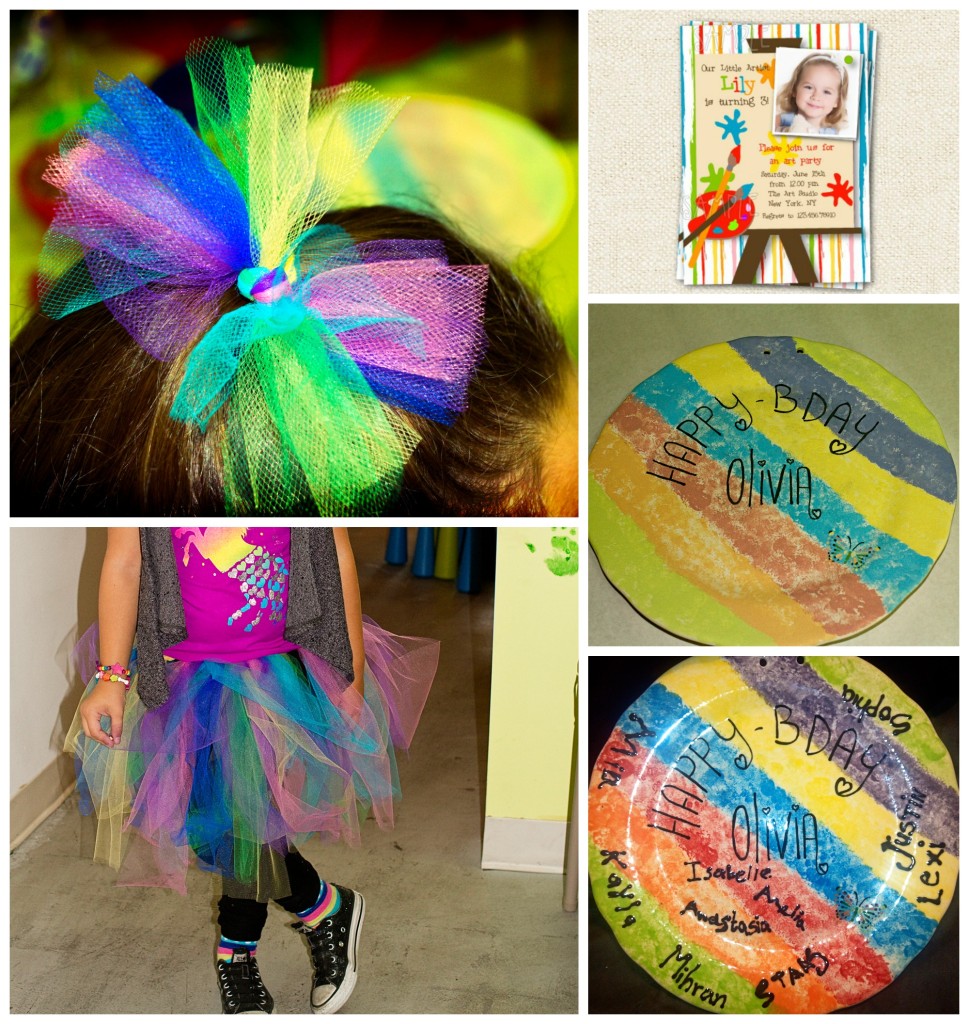 The invites were made by etsy seller LollipopPrints–Olivia's said: "Purple, Pink, Green or Blue, Olivia wants to paint pottery with you!"  The invite was also changed to reflect the colors mentioned. Because the location was so small, it was requested that we scale down food and decor. I decided to use that extra time (hahaha) and make Olivia a pretty fantastic looking no-sew tutu and hair bow. The party package included a keepsake plate that all of the guests signed, which turned out pretty adorable.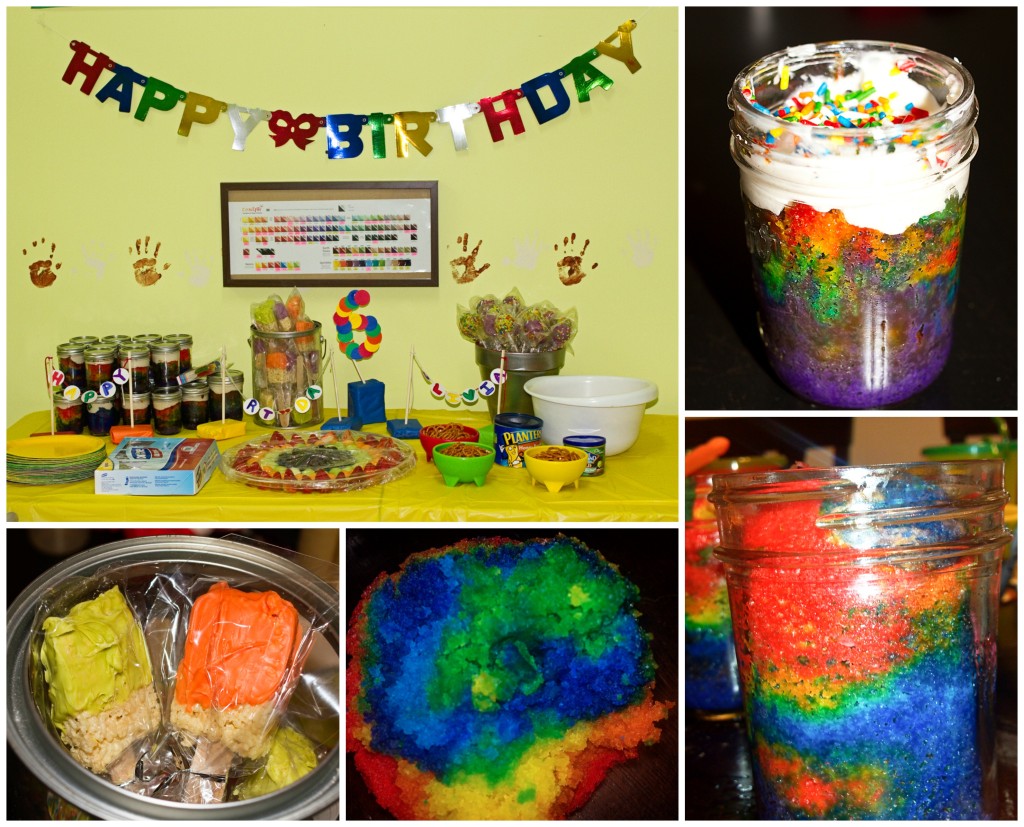 For some reason, I felt the need to make SOME type of decor, so I made tiny ones to put on the table. I used a big hole punch and cut out multicolored circles to make a 6. I used the same hole punch to make a teeny birthday banner that I kept up with tiny tissue paper covered blocks of styrofoam. Food was pretty easy–fruit made to look like a rainbow, rainbow colored goldfish, pretzels, peanuts, etc.
I had initially planned on making cupcakes, but then I found out about rainbow cake in a jar. Olivia and I both loved this idea and they were a hit. So much so that every time we went to the pottery studio after the party (even a year later), the employees remembered me as "cake in a jar" mom. Plus it was much easier to transport from my house to the pottery studio. It was time consuming, but no more so than any other cake I had ever made for a party. I had a lot of leftover cake, so I made cake pops as well. The "paint brushes" were rice krispy treats with a big popsicle stick stuck in them, dipped in melting chocolate. Hint: Buy the already made treats, they are uniformly shaped and will make your life SO much easier.
Having a location party helped me calm down and realize it isn't about stuff being perfect, but about the girls having a good time with their friends. Since that mission is always accomplished (CAKE=happy kids), the rest shouldn't be so stressful.