99/365 Ms. Pacman! The girls got the chance to try their hand at Ms. Pacman after they had lunch.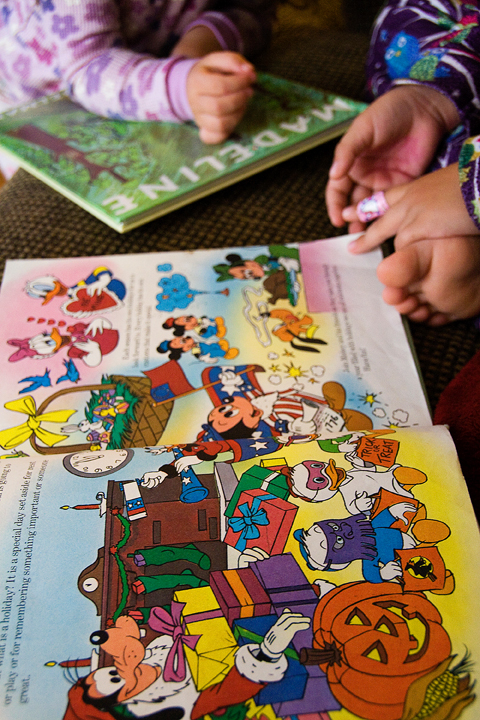 100/365 Reading. Olivia wanted to read me a story on Sunday. She chose one of the old Disney Encyclopedias we have and proceeded to read to me. We learned all about the holidays, illustrated with 80s Disney.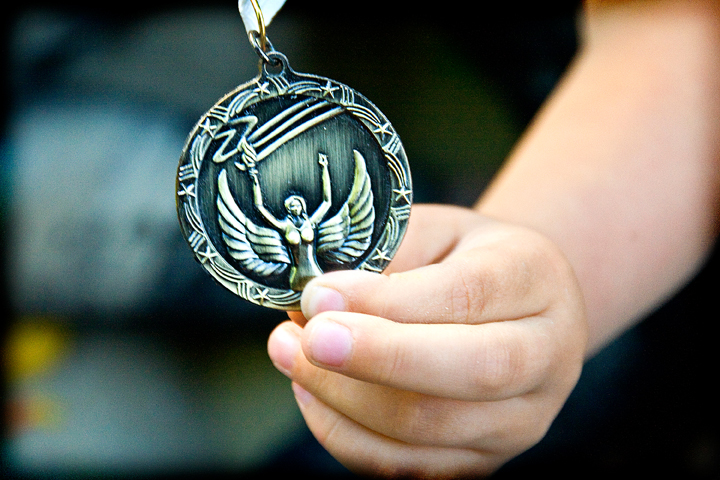 101/365 Her first medal! Olivia participated in her school's Wheel-A-Thon & was given this medal. She was so proud, she slept with it under her pillow.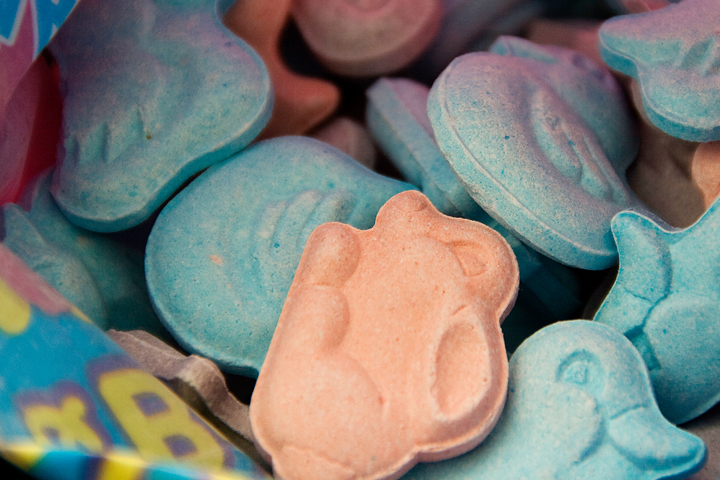 102/365 Chicks, Ducks & Bunnies. My favorite Springtime treat. (The pink ones are the best).
103/365 Ice cream! Olivia's school had a fundraiser at Ben&Jerry's, so I took them and we totally overdid it on the ice cream. I guess I expected the dude to understand that little kids need little scoops? Guess I was not thinking. Next time Mama & Sophia will share a cone as she couldn't finish hers. Olivia, on the other hand ate her whole scoop and cone. She didn't eat much dinner later, but she had a good time.
104/365 Bubbles are fun to photograph! Not the clearest (or best) bubble picture I've ever taken, but I like that you can kind of make out Olivia's reflection.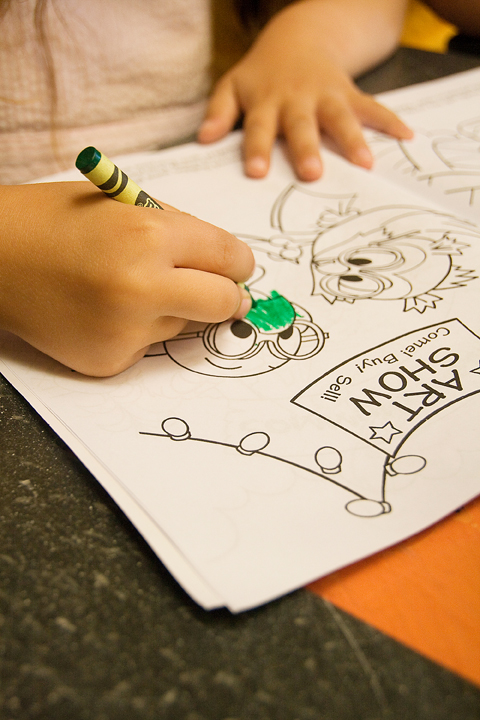 105/365 Coloring. We went to see the Easter Bunny & he gave out these little coloring books.