Sorry, nothing Saint Patricky around here. Not because I'm anti-St. Patrick's Day or anything (quite the contrary!) I just didn't have my act together enough to pre-plan something amazing. However, I am bringing the cookies. I guess you could use green food coloring and make these festive, so there's that.
In the course of our general, daily conversations, Bill mentioned he had eaten a really amazing cranberry & white chocolate chip cookie at work. "You should maybe try to make those one day, they were good." he stated to me. "Um, find me a recipe?" was my reply. "I think all you would need to do is just use your regular chocolate chip cookie recipe and substitute the chips & berries for the other chips." he said.
So I decided to try it out.
Here are my results.
Your cast of characters: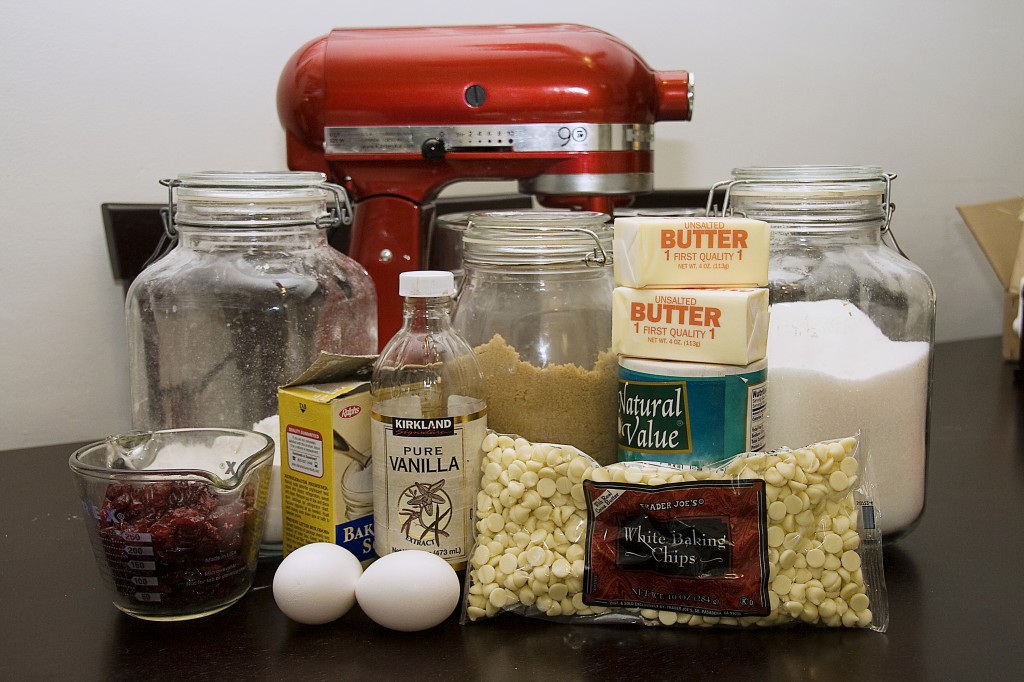 2 1/4 cups all-purpose flour
1 teaspoon baking soda
1 teaspoon salt
1 cup (2 sticks) butter, softened
1/2 cup granulated sugar
1 cup packed brown sugar
1 teaspoon vanilla extract
2 large eggs
1 12 ounce bag of white chocolate chips
1 cup of dried cranberries
I suggest putting the cranberries & white chocolate chips together in a baggie or jar and shaking to mix, so you get a more even distribution. Plus? They look REALLY pretty:
Preheat the oven to 375° F.
Mix flour, baking soda and salt in small bowl. Beat butter, granulated sugar, brown sugar and vanilla extract in large mixer bowl until creamy. Add eggs, one at a time, beating well after each addition. Gradually beat in flour mixture. Stir in white chocolate chips & cranberries.
Bake for 9 to 11 minutes or until golden brown. Cool on baking sheets for 2 minutes; remove to wire racks to cool completely.
Yum.
Then….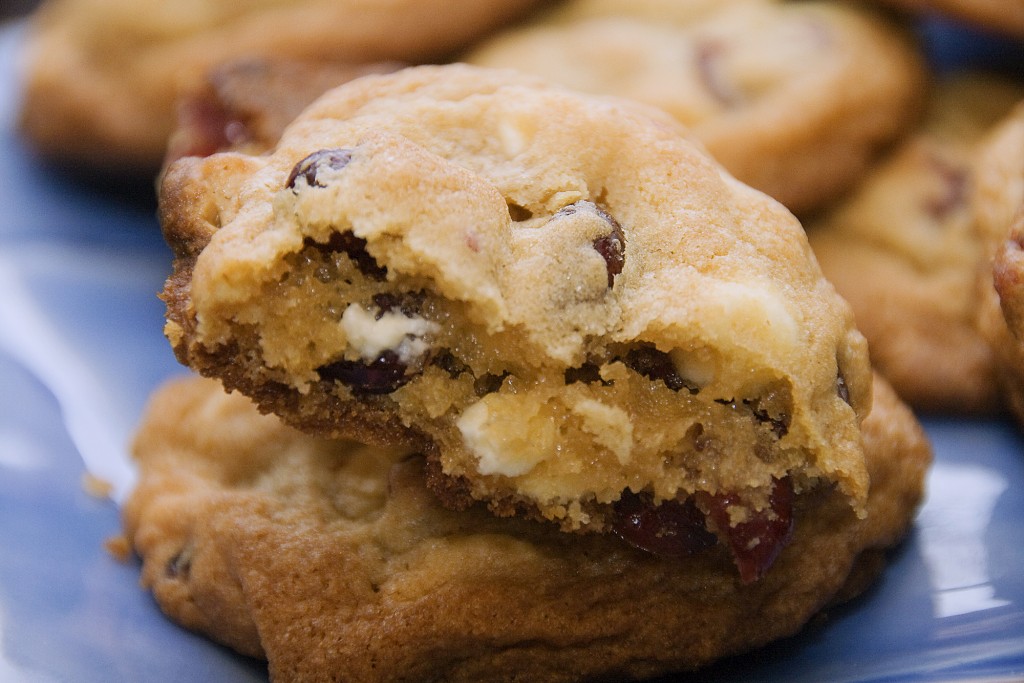 FYI: My original cookie recipe is a bastardization of my French ancestors recipe the Nestle Tollhouse one.