I am currently in my 8th week of the P90x exercise program.
Sometimes, it can be…difficult….to include a workout in your day when you stay-at-home with your kids. I know that sounds bizarre, because, "you're at home all day, you have ALL THE TIME" (which is a post for another day). But, if I left the house and went to the gym, I wouldn't have to stop mid-workout to change a massive dirty diaper, break up a fight over who had the Buzz Lightyear doll first, wipe a snotty nose, prepare a snack because "Mama, I'm SOOOO hungry" or a myriad of other "issues" that seem to pop up when mama is not paying all of her attention to them. I'm thankful for this stay-at-home gig, but it's not all sunshine and lollipops, especially when it comes to having personal downtime.
On the upside? My daughters see me doing something positive for myself and know that exercise should be a part of everyday life. The CUTER upside? My girls try to mimic my moves and cause me to squee. Recently, Amy mentioned that I should attempt to take pictures of the girls copying my moves. On Monday, I did just that.
Please ignore the various clothes scattered around, also please excuse the fact she's not wearing pants. What did you expect? She's a toddler.
When doing Yoga X, you want to make sure you stretch first. Sophia is starting with a modified Downward Dog. Um…or is that a modified Crane? According to her, it's a couch-stand. A soon-to-be hit at your local Yoga studio.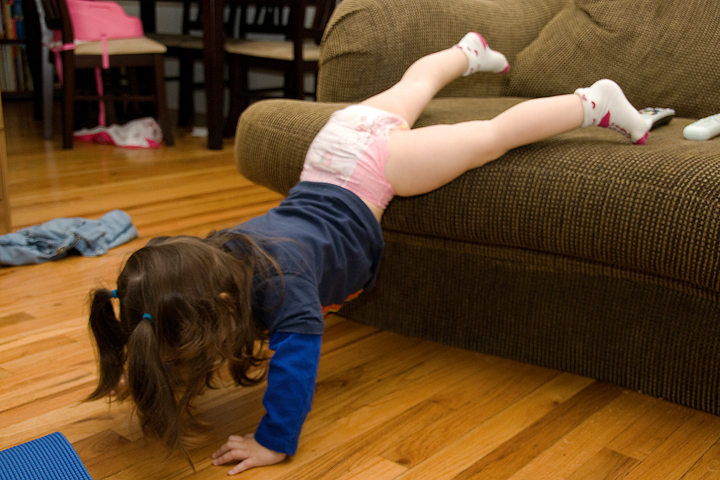 After you are properly stretched, you want to do some kicks, for good measure.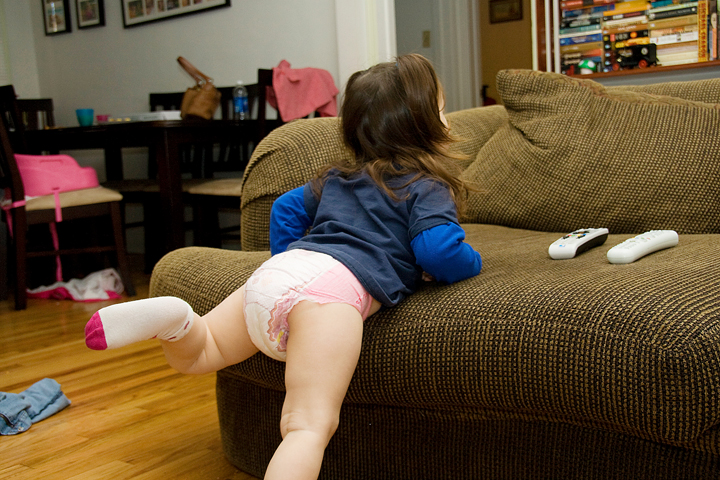 Then, you can curl up into Fetus pose to stretch a little more.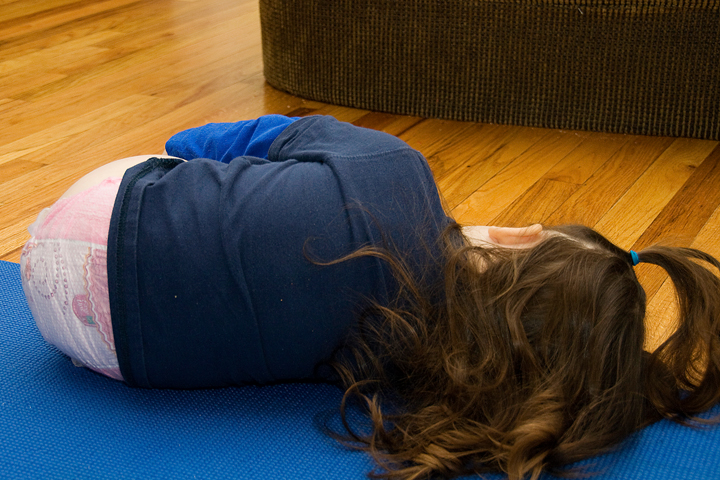 You also want to make sure you do lots of leg extensions. It is very important to stretch your quads and calves.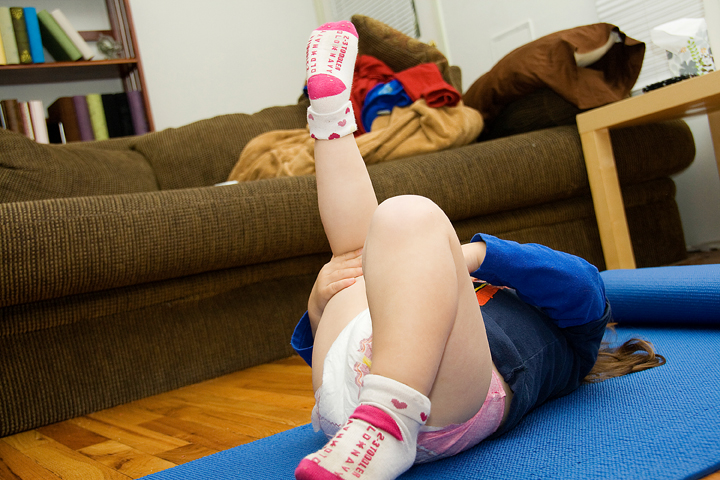 But don't neglect your back! Do a few good Cat Stretches. Meowing is not required, but if it helps you, by all means, meow.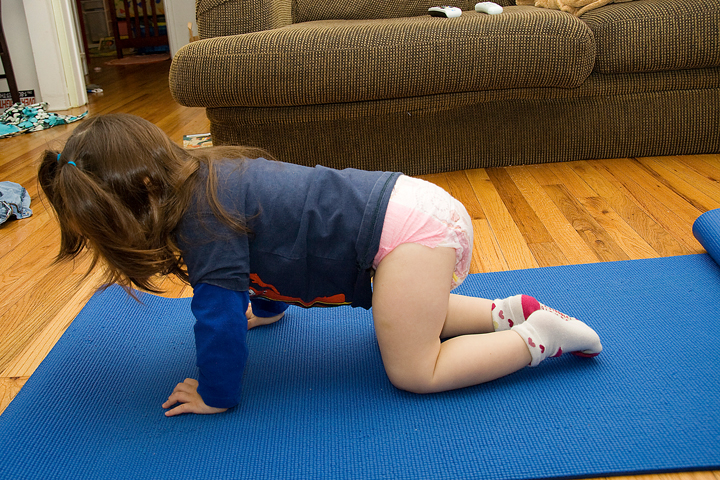 You may end your session with Happy Baby pose. Just because you do Happy Baby does not mean you are a baby. We all know you are a big girl. FYI: the pull-up isn't helping your cause. Just a thought.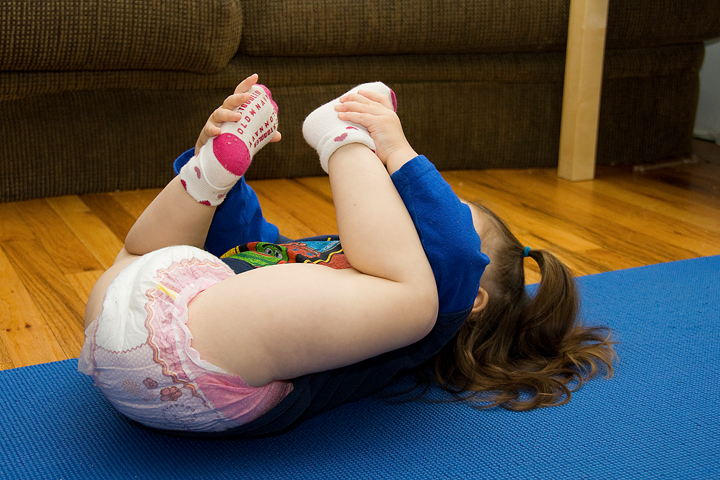 I hope you enjoyed Toddler Yoga X. Look out, Tony, Sophia may be the youngest P90X'er ever.