I've talked about Olivia's gorgeous hair before, and how much trouble it has been for me to cut it.
It still hasn't been cut.
Ever.
But, the time, it is drawing near. Every day is a struggle to brush, fix and have it look like someone cares about her and not give the impression she is a street urchin. It's a fine line, people. Still, she does not want to get it cut.
Andrea, over at Silence and Noise, wrote a post recently about donating her hair. It got me thinking.
I talked to a friend of mine, who told me instead of some other organizations that are known for hair donation, I should look into Pantene Beautiful Lengths as the requirements are a little more relaxed, and we would only need to cut 8 inches of hair, instead of the 10-12 inches other places ask for.
I'm still mulling it over. I want Olivia to want to do this, not for me to say "okay, we're going to get your hair cut, and I'm donating it." I mean. It's her hair. She grew it.
This involves explaining to her what we want to do and why we are doing it. I'm still finding the right words. It's such a delicate issue with someone so small, and I don't want to scare her or make her sad about something that is such an awesome thing to do.
I told her, "Sometimes, when people get sick, very sick, not just a cold or stomachache, they have to take medicine that makes them lose their hair. If we give them the hair you no longer need, they can have a pretty nice wig of hair until their new hair grows back."
She looked at me and said "But, I like my hair, I don't want to give it away, because then I won't have it anymore."
I explained how much I hated it when she cried if I accidentally pulled her hair, and it has gotten so long, I am sure there are hidden curls underneath the weight of her hair, and if we cut some off, maybe we could see more curly hair. I then explained how her hair would grow back, no matter how much we cut it, just like her fingernails and toenails.
She looked at me quizzically and said "That's silly. If I cut my hair it won't come back."
"This is true" I said "You will grow new hair."
"Hmmm…that's an idea, mama…but I'm not sure."
So we're still mulling it over.
I think a decision has to be made before too long.
But whatever we decide, there is one curl, one particular chunk of curl that is a bit longer than the rest.
That one is mine.
Hey! It's progress! I had originally told Bill I was taking a gallon sized freezer bag and saving all of it.
I mean, look at it, wouldn't you?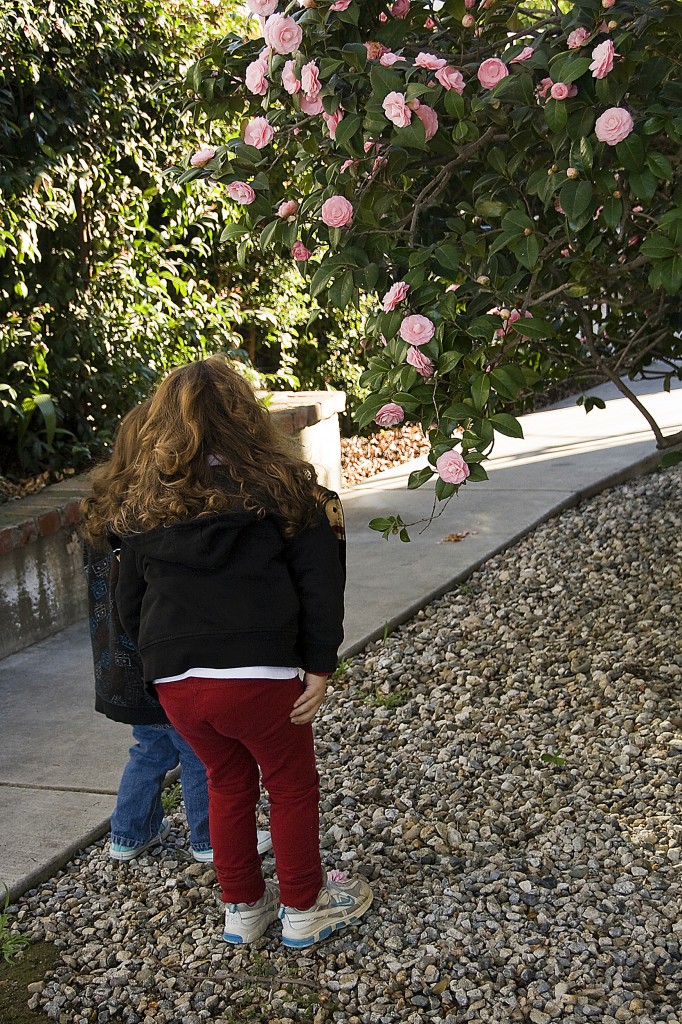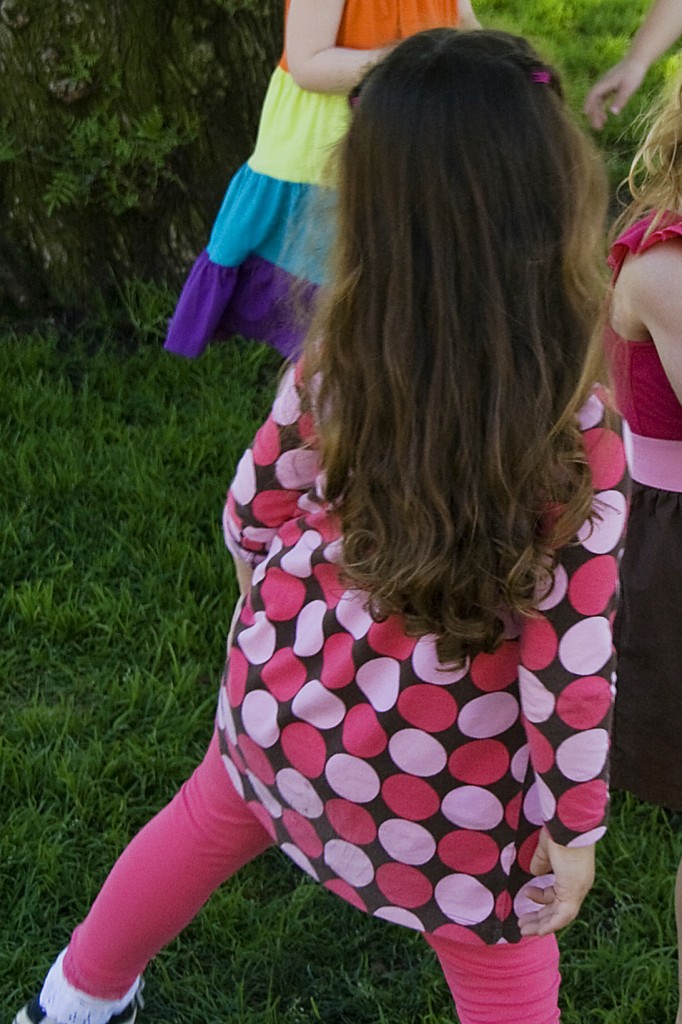 Sorry for the quality of the last picture, it's a tiny portion of a bigger one, so it's slightly blurrier than I like.
If anyone has any suggestions on how to encourage my girl to donate her hair, or ways to educate her on this process, please, let me know!